You all now this, i don't have to remind you but December is the month that we eat the most food. Between office parties, homely dinner parties, christmas and new year's we end with a lots of leftover food and eating that for several days
Some of my greatest wine experiences have involved a great bottle of wine with a reheated plate of something the next day. I usually do this wearing my pyjamas. After taking the time to do some tasting notes, I proceed to eat taking my tray and watching a good movie. This is what i do the next day after a dinner party.
Reheated lasagna with Amarone?- just bliss. Braised beef and St-Chinian?-the ultimate comfort food. Reheated seafood rice and Champagne-is like dying and going to foodie heaven. These are examples of my previous repertoire of wine tasting memories.
Sometimes i don't even have to do the cooking. Soon my wife and I will start doing the rounds as part of the christmas holidays in other people's houses and bring back food This is always the case when i go to my in-laws. She will give us meat or chicken pie, meatball ragu or turkey. The next day, I am standing silly in front of my cellar and thinking what to drink with that.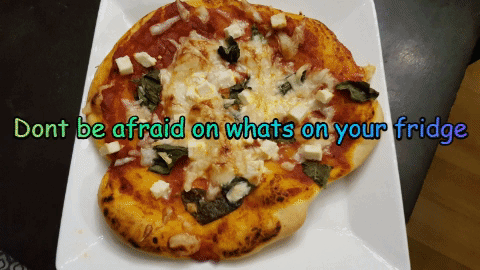 So, whats an amazing leftover wine?. I am looking at something comforting with some complexity. Maximum price, $100. We don't want to exaggerate either. A few years ago, my aunt Fanny was staying us for the christmas holidays. I opened up a Calon Segur 2004 from my cellar with warmup chicken cacciatore. The wine was not the proper choice for the occasion but it was extraordinary.
Delicious Mercurey with my leftovers?
I dont get to drink enough red burgundy because of the prices but I should dip my nose a bit further into the region as there are some really good gems. This is the case of the Mercurey appellation.
Mercurey is a humble appellation in the Côte Chalonnaise region (Saône-et-Loire) that  includes 32 Premiers Crus Climats. The producing communes include Mercurey, Saint-Martin-sous-Montaigu. This is red wine territory, 80% is Pinot Noir and the remainder Chardonnay.
For many Burgundy lovers, the wines combine  quality  with a best value that money can give. These are intense reds with lightly earthy flavours that are rustic and austere in their youth but age nicely with a few years in the cellar. The best can go up to a decade.
The terroir of Mercurey is very interesting. Located closer to the northern frontier of the Cote Chalonnaise and near Cote de Beaune itself, Mercurey shares the same climatic conditions as it most prestigious Côte d'Or.  The soil is mainly limestone as it approaches the hilly ( often best vineyards) with more marl at the bottom.
The SAQ list 41 products in their catalog with a price range that goes between the upper $20 and the mid $80 (magnum bottles). I love a good Mercurey with traditional Quebec christmas food leftovers or with a reheated mushroom risotto.
Below are two Mercurey wines that I tasted recently. Other producers that I highly reccomend are: Chateau de Chamirey, Faiveley and Bichot.
Have a joyful wine drinking experience!!!
Château Philippe-Le-Hardi Mercurey Premier Cru Les Puillets 2015. SAQ # 869800. $29.60
This property was famous since it was owned   by royalty such as Philippe Le Hardi ( 1342-1404), son of king  Jean Le Bon ( 1319-1364) and first duke of Burgundy. This property
Alluring nose of mountain leaves, black prunes with soft barnyard nuances ( porcini and truffle oil comes to mind). Ample with firm and polished tannins. This wine could be very fun with leftovers beef bourgignon.
Michel Juillot Mercurey 2015. SAQ: 573402. $33.50
Michel Julliot Estate, which has been a driving force  for four generations in Mercurey, cultivates 30 hectares of vines crafting a blend of the best "climats" and expositions that Mercurey has to offer (South & South-East) as well as several Côte de Beaune Crus.  The domaine was partly responsible as well for determining some of the boundaries of Mercurey
Succulent red berry fruit with mint undertones and freshly picked roses/violets. Velvety with soft and ripe tannins with a spicy finale. A bit of cacao, humus and balsamic notes in the finale.