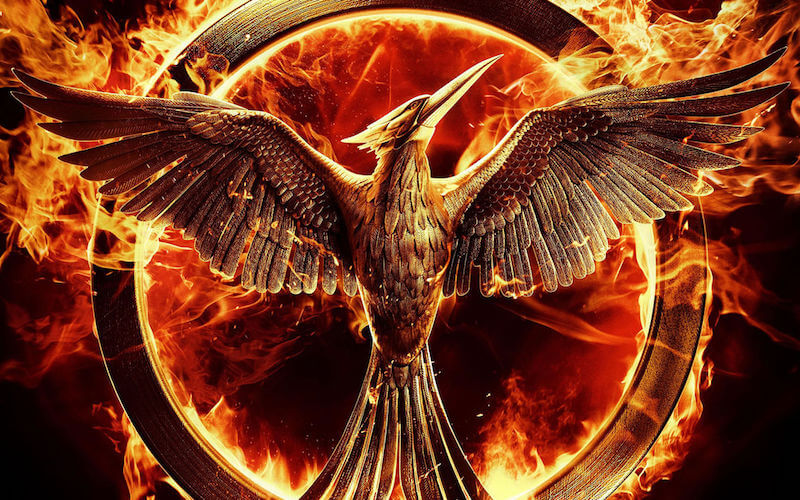 Once upon a time, you would fast pick a mediocre $9 Cabernet from Chile to bring to a potluck party, or sip a glass of cheap Chilean Chardonnay at a wedding and not think twice about it. I have some good news: today's Chilean wine industry has become more quality-focused, and an increasing number of Chilean wines are unique, special, and delicious. Lots of producers—such  Arboleda and Luis Felipe Edwards.—have made strong commitments to better vineyards practices, and winemakers are busy exploring the country's old vines and unique terroir.
The kicker is? Even these new-wave Chilean wines offer a great value for your dollar. If you're shopping for value—good wines with great prices—Chile is still the place to look. It's just that the wines are better than ever before.
Like in other new world wine regions, such as New Zealand and South Africa, a Chilean wine will pit its grape front and center on the label.
Chilean law states that that the specific grape, vintage, and geographical area (Denominación de Origen) constitutes 75% of what's in the bottle. That's right, up to a quarter of the bottle's contents doesn't need to be declared. But the reality, most Chilean wines will have at least 85% of what's claimed on the label, so the bottles remain legal for distribution in Europe.
Something to now: some terms on Chilean wine labels are not that necessary. For example, Reserva or Reserva Especial indicates that the wine is at least 12% alcohol. Reserva Privada and Gran Reserva raise that requirement up to 12.5%. Additionally, Reserva Especial and Gran Reserva can be used if the wine has seen at least a little oak. But none of these titles will actually give you any sense of quality: for example, you could buy great Sauvignon Blanc from a chilly vineyard that doesn't meet these requirements, and crappy Cabernet Sauvignon from a hot area that does.
A mix of factors explains the successful growth of the Chilean wine industry. Geographical diversity is one of them. The first good Chilean wines were produced in the fertile valleys in the country's centre. But now it has been discovered that many wines are better when the vineyards are near the Pacific Ocean, for instance, or at high altitude in the Andes, or in the hillsides instead of lower elevations at the valley bottom, or in particular types of soil. There are a lot of variables.
Old wine areas, abandoned for a long time, have been rediscovered, and completely new areas identified. New grape varieties are tested and new technologies developed or invested in.
Long gone are the days where Chilean wines were confined only to Steak  Latin American cuisine. Today, wines from Chile are very versatile with all kinds of cuisine specially Asian. In Canada, they are gaining momentum in the province of Quebec whereas in the past, they were only strictly favored in the English provinces of Ontario and British Columbia. Evidence of the success of Chilean wines is this year theme of La Grande Dégustation de Montréal.
Every year, this famous salon highlights specific themes, which permits visitors discover a wine region, a wine variety or a featured product. In 2016, one of these themes are the wines of Chile. Wine lovers will be able to taste wines from more than 20 producers and more than 100 wines.
I recently had a chance to taste the wines of two great Chilean producers: Luis Felipe Edwards and Arboleda. Luis Felipe Edwards, one of Chile's leading family-owned wineries, is passionately devoted to producing top quality wines from carefully tended low-yielding vines up to 75 years old. In Contrast Eduardo Chadwick, who is behind Chilean top houses like Seña, Viñedo Chadwick and Viña Errazuriz, founded Arboleda in 1999; his own personal luxury project. Arboleda is a "boutique winery" – a small winery – which most often means high quality.
Here are my notes from some of my favorite wines that I have been tasting since the last few weeks.
Luis Felipe Edwards Gran Reserva Chardonnay 2013. SAQ: 10694093. $17.70
On the nose, almond cream with ripe orchard fruit character and nuances of white licorice. Full body. Dry with very ripe tropical fruit notes and a buttery texture. Saline finish. Pair it with salmon with cream sauces.
Luis Felipe Edwards Gran Reserva Roussanne 2014. SAQ:11948622 .$17.90
Dusty minerality with a nose of almond butter and papaya conserve. A hint of exotic lychee. Full body. Rich and aromatic with a pleasant oily texture. A finale that brings to mind honey wax. Pair it with Shrimp Pad Thai.
Luis Felipe Edwards Reserva Shiraz 2014. SAQ: 10754181. $14.30
Very gourmand nose. Peppery with licorice and violet undertones. A slight meaty and star anise. Full body. On the mouth,smooth with a suave texture and silky tannins. Retronasal flavors bringing to mind ripe black fruit and dry fennel. Good with mediterranean beef stews.
Terra Vega Merlot 2015. SAQ: 10678587. $12.40
Different tonalities of red cherry with a hint of black licorice, brown sugar and carrot cake spice. Coffee liqueur Full body with a medium acidity and supple tannins Herbaceous retronasal flavors on the palate. A finale that brings to mind a bit of smoked prunes with raspberry liquor. Pair with Bistecca alla Pizzaiola.
Luis Felipe Edwards Cabernet-Sauvignon Gran Reserva Valle de Colchagua. SAQ: 10272510. $18.95
On the nose, a sublime bouquet that reminds me of pencil lead, oregano, cassis with black pepper. On the mouth, full body with retronasal flavors and an amazing texture that bring to mind delicate notes of raspberry and dark chocolate mint. Medium to long finale. A good old New York Strip steak will do the job.
From Arboleda:
Arboleda Sauvignon Blanc 2014. SAQ: 11256626. $20.00
Lovely nose. Passion fruit, guava, lime and chalky notes. On the mouth, crisp with tropical citrus flavors. Pleasant acidity with notes of hay and cut grass. Pair with tilapia Ceviche.
Arboleda Chardonnay 2015. SAQ: 11324289 . $19.95
Smoke with toasty oak and notes of dry apricots.Also, hints of vanilla. On the mouth,dry. Crisp with a fresh acidity. Long with a finale reminiscent of mineral and flowers notes. Pair it with seafood based rice dishes.
Arboleda Cabernet-Sauvignon Valle de Aconcagua. SAQ: 10967434. $19.95
On the nose, a bouquet predominant of roasted green and bell pepper. Furthermore,cassis and gunpowder. Electric with nuances of Dry tomato. On the mouth, full bodied with ripe tannins. Generous and fresh. Garrique flavors with wonderful Toasty oak and crowd pleaser. A bit rustic and smoky finale. Pair it with pulled beef and guacamole sauce.